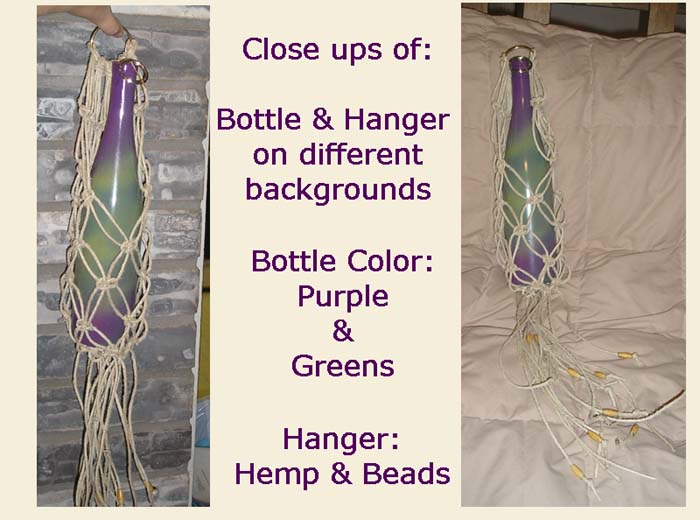 Hand painted Incense burner bottles with hand made hangers. Bottles vary in size and shape. Each bottle has 2 slits about 1" above the bottom (which allows air in)
Hangers have a 3" brass colored ring at the top so that you can hang your incense burner anywhere you like.
Each incense burner with come with a key ring (which holds the incense when in use) and a (1) stick of incense in our choice.
HOW TO USE:
Insert your favorite incense in the key ring, light it and put it in the bottle. Smoke will come out the top and the slits.
Other Nice things about this incense burner: The bottle catches all the ash, so no more mess, just rinse the bottle out occasionally (Not dishwasher safe). And because it hangs you don't have to worry about Kitty, puppy or little hands getting a hold of it, knocking it over, or burning themselves.
Please contact us if you have color preferences!! As these bottles come in a wide variety of colors & color combinations!!
The hangers are also available in a wide variety of colors, materials and lengths!!
$20.00 + s/h ea.